The Ultimate Beginner's Guide To Choosing A Website Hosting
The first step in choosing a web host is deciding whether you need shared or dedicated hosting. Shared hosting allows multiple websites to share the same server, while dedicated hosting gives each site its own server.
What are the hosting plans offered by Deals2Domains?
There are four major website hosting services provided by Deals2Domains. 1. Shared hosting (Linux (cPanel) and Windows (Plesk) Hosting) 2. Web Hosting Plus 3. Virtual Private Server (VPS) hosting 4. Dedicated Hosting. Best of all our hosting plans begin as low as $1.99/month
All hosting services are backed by Deals2Domains'
Industry leading SLA (99.9%)
DDoS protection
Great prices
Fast CPUs, memory and SSD Disks.
State-of-the-art data centers in North America, Europe or Asia-Pacific.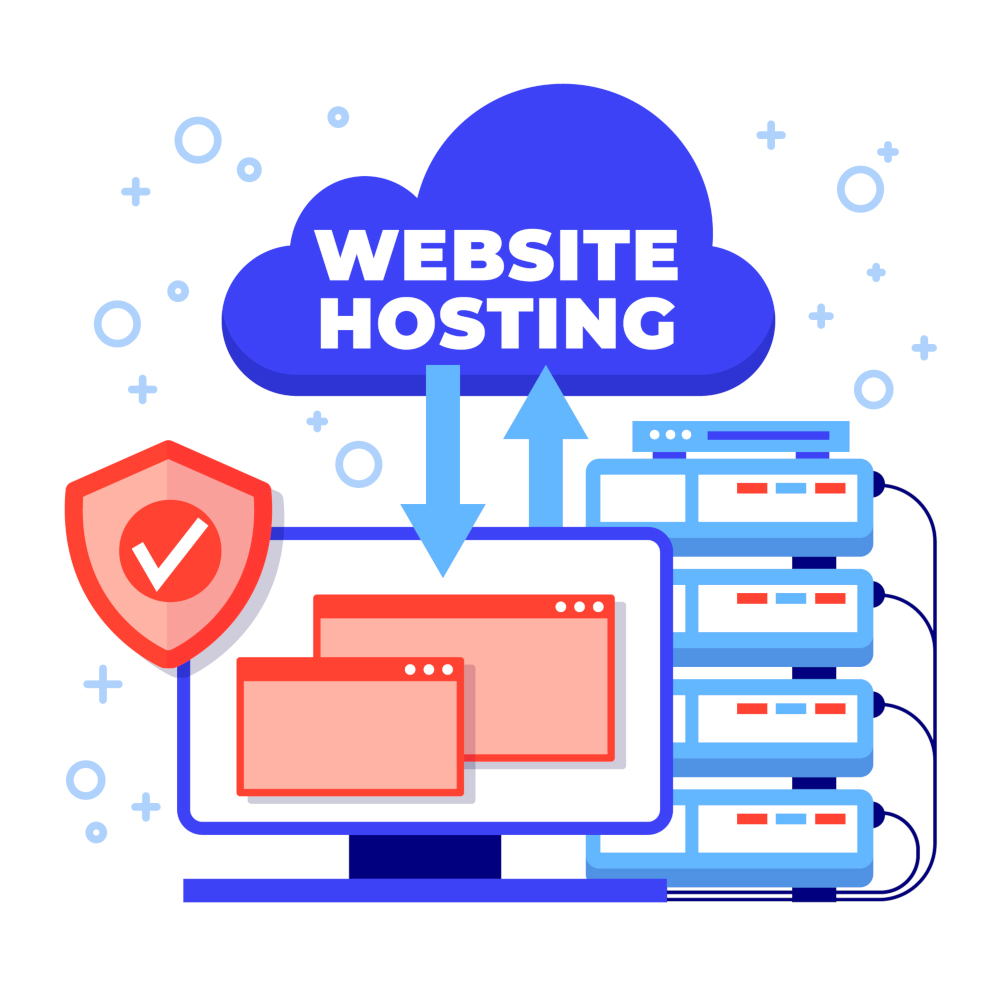 Take a look at our hosting plan offerings below:
Shared hosting
Web Hosting Plus
VPS Hosting
Dedicated Hosting
Shared hosting
Deals2Domains shared website hosting plans are available for Windows and Linux. Cpanel plans are for Linux only hosting while Plesk hosting provides Windows hosting.
Web Hosting Plus
VPS Hosting
Dedicated Hosting
What is shared hosting?
Do you have a website that you want to host and are willing to share space with neighbors? Shared hosting provides great value and the hosting plans starts for as low as @1.99/month.
Does shared hosting support Windows and Linux?
Typically, there are two kinds of websites, Dynamic websites and Static websites. Dynamic websites are much more than web pages, the content can be dynamically updated and also present applications for end users. Dynamic apps are written in programming languages with a database. Apps written in .Net technologies and MS SQL database are hosted using IIS Server on Windows hosting while apps like WordPress, Magento, Phpbb etc are hosted on Apache/Nginx using Linux hosting.
What's one-click install apps?
One-click install allows users to install popular apps like WrodPress, Magento, PHPbb etc with one click. There are 100s of apps that are available as one-click install. This makes it easy for any one with no technical skills to get going in few minutes.
Is shared hosting secure?
Yes, shared hosting is secure for most use uses. If there is a regulatory requirements to not share your environment with others, or looking for better performance you should look into using VPS hosting or Dedicated Server hosting.
What's Web Hosting Plus?
 Web hosting Plus from Deals2Domains provide the power of VPS with a easy control panel to launch and manage your apps. This is a great product for anyone who doesn't want to configure everything from the scratch.
Decide Whether or Not You Want Shared or VPS Hosting.
If you're just starting out with a new website, shared hosting might be the right choice for you. However, as your business grows, you may find that you need more than one website on a single server. In that case, you'll probably want to consider a virtual private server (VPS) hosting plan.
What is VPS hosting?
VPS hosting allows you to have a share of resources dedicated on a server. Your environment is sandboxed and secure. For example, the server you are hosted might be a 12-Core CPU, 128GB RAM and 1TB SSD server, when you choose a 2 core, 4 GB RAM and 100 GB disk VPS server, you will be reserved those resources from the available resources. While you share resources with others, you will not be starved for resources by a noisy neighbor.
What is Dedicated Server?
The name says it all, a server will be racked and will provided with OS and apps can be installed by customers as required. The customers will not share any resources with other customers.
For more hosting articles, check out the
help page.
If you have any questions during the purchase process, feel free to ask questions in the chat or call +1-480-624-2500